Does your dog chew your shoes or even furniture!
Does your dog hate to brush teeth?
Is your dog down in spirits sometimes?
Does your dog refuse to do exercise?
......
Pecute Multifunctional Dog Molar Bite Toy —— a new way to play with your pup.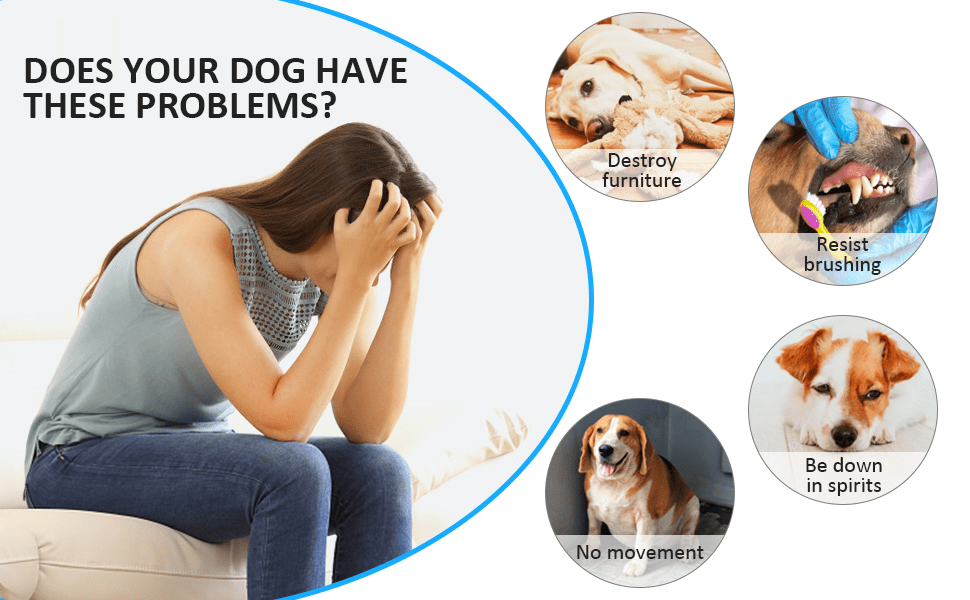 Why Choose Pecute Dog Teething toy? —— All for the dogs' health
Eliminate Anxiety: Kill boring time, reduce anxiety and stress, make the dog's life more fulfilling.
Teeth Cleaning: 360°full-enclosed molar raised dots, effectively remove dental stones, keep teeth clean! Dogs will be healthier!
Treats Reward: Increase dogs' interest, develop dogs' intelligence, play while eating.
Vent Energy: dogs are born to play, and our toy can effectively help your dog release excess energy and prevent bad behavior caused by long-term boredom.
Dog Tooth Cleaning Toy:
360 ° full-enclosed molar raised dots with strong cleaning power, can remove dental stones effectively and keep teeth clean, make dogs more healthier!
Food Dispenser Ball:
Snack rewards encourage your dog to keep playing, get quantitative exercise and stay alive.
Upgraded Suction Cups:
2 newly widening suction cups make the adsorption force double and more powerful. It would stick to the ground firmly, the dog can't pull it away easily. Increase the interest and difficulty, develop dogs' intelligence!
Durable Tape:
High-strength braided rope, military high-quality, dogs couldn't break up the rope easily, this sturdy rope can satisfy the dog's long tug-of-war game.
Instructions for the use of suction cup toys:
Clean the ground and the bottom of suction cups with a wet wipe before use;
Put some food/treats/toothpaste onto the ball;
Press firmly to squeeze out the air in the suction cup to make it stick to the ground firmly;
Adjust the fixing ring on the rope to a suitable place;
Lift the corner of the suction cup to remove the suction cup easily after playing.
Note: You can soak the suction cup in hot water before use, which will make the suction cup more powerful! The suction cup will become hard in winter, it is recommended to soak in hot water before use.
What if your dogs don't like to play...
Most of the dogs do not know how to get started to play, that the owner needs to guide it to play correctly.
Some dogs like to interact with their owner, if the owner doesn't accompany with, they won't play.
The dogs may be sick that have no motivation to play, it should go to the hospital in time.
Of course, it is not excluded that a small number of dogs do not like it. After all, the personality of each dog is different.
If you find it doesn't fit the purpose, your dog is still not interested in it. Please get in touch with us, we could help you return and refund you.
Product parameters:
Model: PT-DCT01
Material: TPR + Polyester Rope
Color: Blue
Size: Ellipsoid Length: 11.5cm / Suction Cup Dia: 9.5cm / Rope Dia: 5mm
Weight: 350g
The package contains:
1* Pecute dog chewing tug toy set, 2 * transparent stickers